Woot, woot! It's Friday. We made it. You did it. High-five.
I am lucky to be off today and to have only had three days of work this week (you read that correctly! three!) – working in the court system really has it's perks. Chad and I are getting ready to take off for a quick weekend trip to Catalina and I can hardly contain my excitement. I hope we'll run into Will Ferrell.
Before laundry, groceries, dog prep, one last long run and packing takes over – I wanted to share five things with you that I've been loving lately. Hope you'll enjoy!
1. Love Lives Here by Maria Goff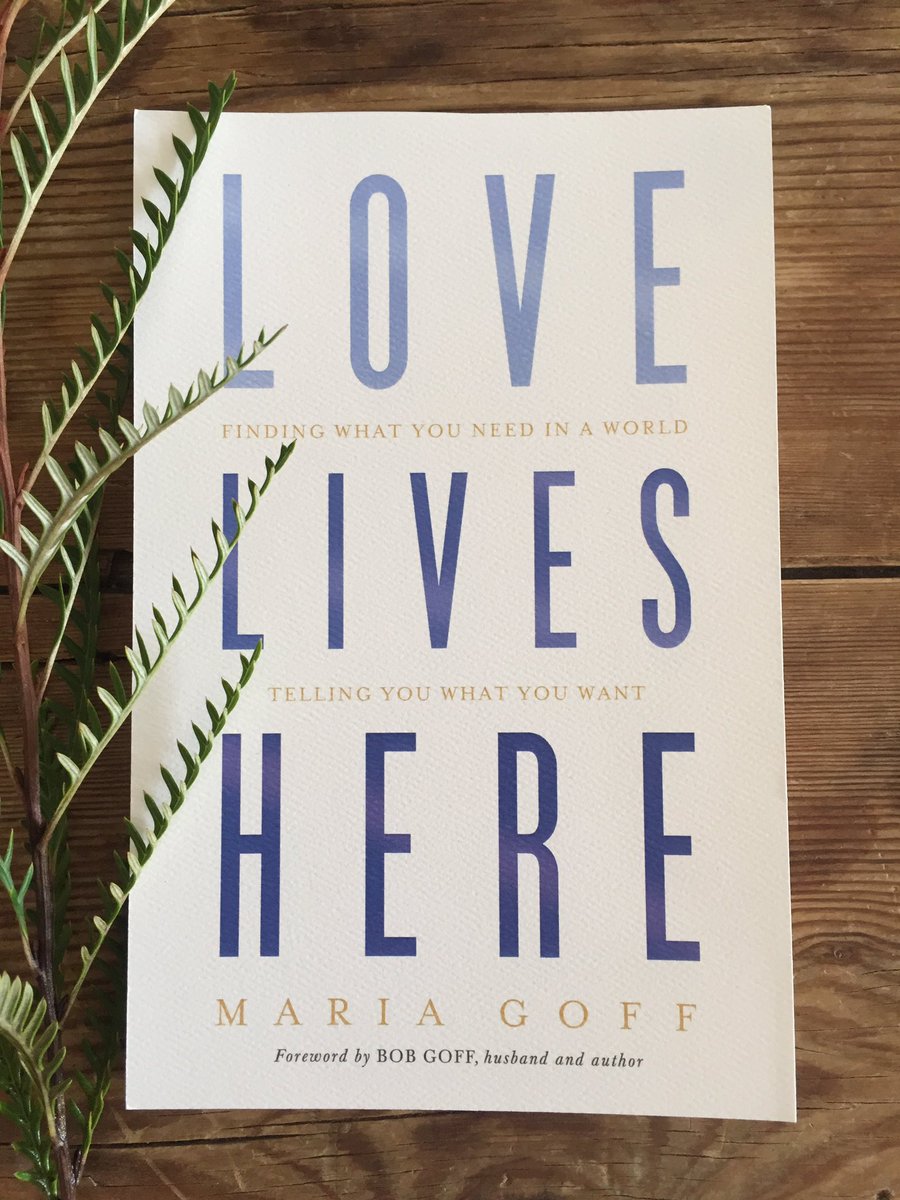 If you read Love Does, then surely you know of his wife, who he lovingly refers to as Sweet Maria. Well…Sweet Maria wrote a book! The book is all about loving the people around us, hospitality, and slowing down to focus on the really important things in life, like our family, friends, and faith. I'm thrilled to be on the launch team for Loves Live Here, and received the book early this week. You guys. It's GOOD. Plus, the Goffs are San Diegans. What's not to love?
This is a book about discovering what we really need. There are a lot of second-best options, but we weren't made to live a second-best life. Finding what we actually need is different than what we are often offered. There are many books full of opinions, steps and programs. This isn't one of them. This is about craving the things that matter. Things that don't just work, but last. In a life that may seem to be all fun and games with an endless supply of balloons, author Maria Goff shows how this life is also lived with intentionality, passionate purpose, and a little planning—all of which make a life rich in legacy. But she had to figure out the help she needed first in order to live the beautiful life God wanted for her and wants for us. Love Lives Here is a collection of stories that include the ways Maria and her husband, Bob, navigated family their way, without clear instructions or a road map. It's about what they learned to make their lives meaningful and whimsical and how they created a space for their family to grow together while they reached outward. – Goodreads
Whoops! I almost forgot to tell you the best part about Love Lives Here. For every book that you purchase, a book will be given to fill a children's library in Uganda. So sweet, right? You can pre-order the book here.
2. bRUNch Running
bRUNch is not your typical "running club." They are a non-competitive community of runners that love to eat. (Sign me up.) Whether you are just starting to run or walk, or training for your 100th marathon, bRUNch Running is a place where you can find like-minded, passionate individuals to share your running and fitness experiences. New to a city? Want to run your first 5K? Looking for a training/group of individuals to run with? Want to join a community to hold your fitness goals accountable? bRUNch offers all of that.Their mission is to empower people to make better, more informed health and wellness decisions.
I'm excited to be on the bRUNch ambassador team and am so looking forward to the San Diego bRUNch at night event in July. I would love to see you there!
3. The Encinitas Half Marathon
My next race is on March 26th at the Encinitas Half Marathon – I can't wait to be a part of this inaugural, oceanfront race in my favorite beach town! There are so many fun perks for the inaugural year, and they just announced a great post-race breakfast as one of them.
If you're looking for a flat, fast, and fun course this Spring – join me! Use discount code STAYGREAT10 for 10% off your registration.  Register and find more details here.
4. Road Runner Sports Presidents' Day Sale
My favorite running store, Road Runner, is having a HUGE sale (in-store and online) this weekend and you don't want to miss it! Whether you're in need of new shoes, clothes, race fuel, or compression socks – they've got you covered.
Head over to Road Runner and check out the great deals, just in time for Spring racing season. Best part: shipping from RR is ALWAYS free!
5. 1 Timothy
I have been reading a chapter from 1 Timothy each month this week and have been so encouraged by instructions and wisdom from Paul on Christian living and leadership. If you are looking to read the Bible but are overwhelmed – 1 Timothy is a great place to start! The chapters are short, straightforward, and easy to understand.
Have a wonderful weekend, friends! XO
Disclaimer: This post contains affiliate links, but all opinions are my own…and I would never, ever, ever promote something if I didn't 100% believe in it. 🙂