Happy Monday! I hope your week is off to a wonderful start. I just wanted to check in and share a few snapshots from our slow and refreshing (so needed!) weekend.
Friday – I worked a full day in the office but celebrated the start of the weekend with fellow GOTR coach, Ali, and some Movin' Shoes friends. We met up after work for a 5k on the trails. If you're ever in the San Diego area, check out MS events! They always have something planned for the local running community and they are so much fun. The rest of the group went out to Happy Hour afterwards, but I was looking forward to a much-anticipated date night with Chad and headed out early. We caught up over Cuban food at our favorite local restaurant (we are trying to become 'regulars' there…you know, like the kind where they know your order right when you walk in? I think they're starting to recognize us and we're getting close!)
Saturday: YOGA! For the first time in a long time. This was a day off from running and it felt so good to stretch and relax. I always forget how wonderful I feel after a yoga class and made a mental note to work this into my weekly routine! Let's hope I stick with it. 🙂
I hunted downtown for some apartments for my friend, Kim. She is moving back to San Diego in May and I could not be more excited to have her back! Afterwards, I enjoyed some time to read and write at Starbucks. Is there anything more idyllic on a lazy Saturday? I've been working on some new projects for Stay Great My Girl and I cannot wait to share them with you in the next month!
Saturday night, we talked ourselves into deserving another date night out (#praisehands) and tried a new  restaurant. We loved our dinner and the chef even gave us free Italian cookies! Win.
Sunday: My training plan called for 10 miles on Sunday, but I knew that with all of our plans for the day (and the fact that I slept in too long…whoops), I wasn't realistically going to be able to carve out the time for a consistent 10 at any point during the day. So, I ran 3 miles at the beach in the morning and 7 on the treadmill in the late afternoon. Do you ever split up your long runs? I really really try not to, but in a pinch I will. If this were someone's first half-marathon or first time covering the distance, I wouldn't recommend it…but I'm not sure it makes much of a difference for me at this point, as long as I get the distance in. Thoughts for your own running?
The rest of Sunday was spent at church, catching up on chores, meal-prepping, and relaxing for the week ahead. Chad played beach volleyball with some friends and I went back downtown for more apartment hunting for Kim and her family – this was so fun to do, actually, and I think we finally found a winner for them! I love their potential new place, so Kim, please have lots of rooftop pool parties this summer! 🙂 🙂 🙂
Weekly Workouts: 4/24/17-4/30/17
Monday: BodyPump
Tuesday: 800m warm-up, 7×800 @ race pace w/ 400m recovery. = 5.75 miles
Wednesday: 3 miles @ 9:13 pace
Thursday: 4 mile progression run (9:13, 8:28, 8:18, 7:56)
Friday: 3.1 mile trail run
Saturday: Yoga + rest
Sunday: 10 mile run @ 9:03 average
Goals for this week: take a full rest day, go to two BodyPump classes, take one yoga class, and do ab circuit after each run
And, last but not least, I did mention that I have a little announcement! (No, we're no pregnant. No, we're not moving again.)
…
I am registered for my 2nd marathon! This is particularly exciting for me because I always thought I would be a "one-and-done" bucket list marathoner. But over the past year, I've fallen back in love with running and know that I want endurance running to be a lifestyle instead of a short-term goal. I have 3 halfs on the calendar this year, but am so excited to tackle 26.2 again and hopefully get a PR after becoming more serious about running, speedwork, and strength training. I'll be running REVEL Canyon City this November. Have you done this race before? Will I see you there this year? I have heard wonderful things from friends who've run it in past years and I can't wait to be a part of it! I also can't wait to have a weekend away/mini-vacation with Chad. Woohoo!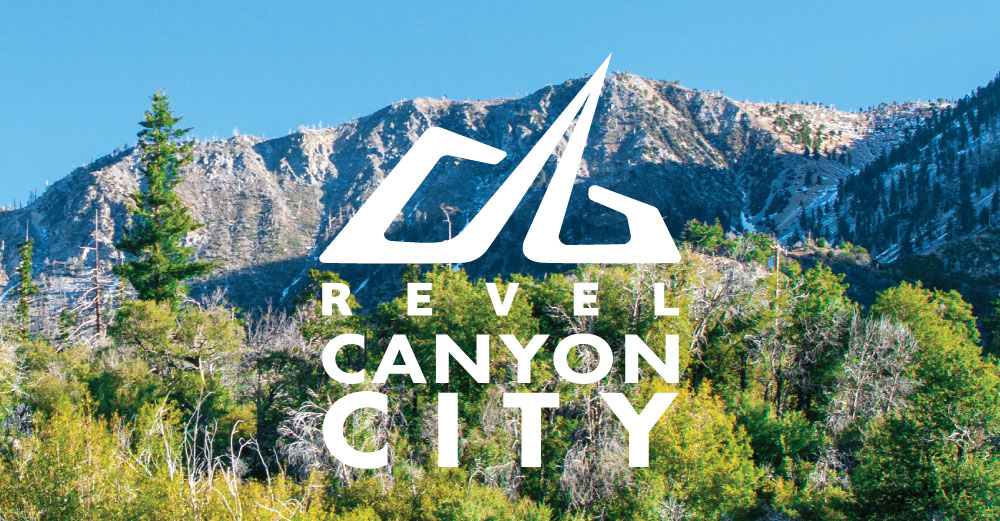 That's all for now – have a beautiful week! XO