Disclaimer: This post is written in collaboration with D's Naturals, but all opinions are my own and 100% truthful. D's Naturals sent me these products in exchange for a review and giveaway, however, I would never endorse a product that I did not believe in or honestly love and enjoy. Keepin' it real because I love you. ❤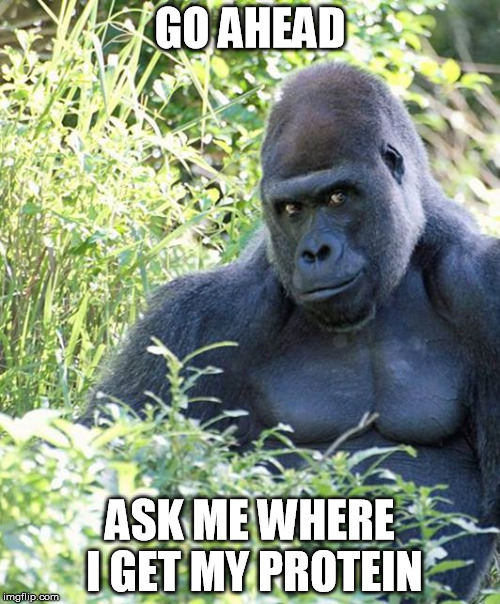 When I first went vegetarian, around age 11, I remember that my Dad constantly asked me, "Where will you get your protein?! You're going to get sick and weak!" I know it was all with love, Dad. 🙂
And 15 years ago, he was probably right about that, because as an 11-year-old kid and junk food lover, I had absolutely no idea how to cook for myself, much less how to find my protein in the right sources. After 10 years of vegetarianism, I gave up in college and went back to eating meat, because I did get very sick and unhealthy from eating a diet high in bagels, beer, and potato chips…and not much else. I was vegetarian, sure, but I was certainly not healthy.
But over the past few years, I've gone back to eliminating animal products from my diet…but this time, I'm resolved to do it the right way. I have fallen in love with discovering how natural, whole, plant-based foods fuel and protect our bodies. The research is astounding and it's incredible how plant-based diets have helped people struggling with infertility, cancer, heart disease, and more. Plants help our bodies to do amazing things. And better yet…it turns out that plants are PACKED full of protein!
So, if you are giving up meat and have a friend or Dad like mine ask where you're going to get your protein from, here's what you can tell them:
pea and rice protein powders – 21g
lentils – 20g
cashews – 18g
whole grain bread – 10g
beans – 15g
nut butters – 9g
seeds – 6g
oatmeal – 6g
spinach – 6g
and the list goes on! There is protein in just about everything and God gave us more than enough in his natural, abundant creation. He's good like that. 🙂
While marathon training, I'm tracking my macros to make sure I get enough protein, carbs, and fats so that I'm ready and fueled for long runs and high mileage weeks. Sadly, I don't have a problem getting more than enough carbs and fats…BREAD FOR LIFE!!! 🙂 But to keep track of my protein intake, and to stay full, I've been keeping our cabinets stocked with vegan protein bars when life gets busy and my belly gets hungry.
Last week, after a 10-mile training run before work, I realized that I forgot to pack any food and had already left the house for the day. I left the gym locker room and rushed off to the drug store, hoping they'd have something I could snack on. I found a new protein bar I had never seen before with only 1g of sugar (as opposed to 20g of sugar in other protein bars) called No Cow Bar in the checkout line and figured I'd give it a shot.
Y'all. I was HOOKED! I have tried so many vegan protein bars and never have found one that was as low in sugar and still as tasty as the No Cow Bar. I posted about how much I loved it on Instagram and the sweet, sweet folks at D's Naturals responded and sent me an entire BOX of 12 raspberry truffle No Cow Bars!!! That mail day was like Christmas!
Not only did they send me a box of my new favorite protein bars, but they also sent me a jar of FLUFFBUTTER – which is like Nutella only 1000x better tasting, and better for you.
I meant to take a picture first, but I already started eating it by the spoonful – it's that good. 🙂
D's Naturals Products are my new favorite protein treats. Wanna know why?

The bars have 21g of plant-based protein – half of the recommended daily amount for women! 
The bars and fluffbutters are SOY-FREE and GLUTEN-FREE
Made only with simple ingredients that I can actually pronounce
The bars have only 1g of sugar and the fluffbutter has ZERO!
Only 4g of carbs
They taste delicious and keep me full!
The bars + fluffbutter are yummy, indulgent treats that I don't have to feel guilty about. My newest obsession is spreading some fluffbutter in between two vegan graham cracker cookies for a late night snack. So. GOOD!
I am so grateful that D's Naturals sent me these tasty treats for Chad and I to enjoy…but they are going above and beyond! D's Naturals wants to send YOU your own box of Raspberry Truffle Protein Bars and S'Mores Fluffbutter!
Head over to the post on @staygreatmygirl (Instagram) to enter. Contest ends at midnight on Thursday, September 28th. Good luck!
---