Hello from the comfort of my couch, two cups of coffee deep as I'm writing this on a lazy Monday morning! I'm lucky to have had the day off for Martin Luther King Jr. Day.
Speaking of which, we got to visit the Lorraine Motel in Memphis, TN during our road trip out to San Diego in 2016. This was where he was killed. It was such a powerful experience to be there, imagine him standing on the balcony giving a speech, and I am so thankful for all that he did in the past that made a way for the future that we enjoy today – though there is still so much work that needs to be done to fight for justice and equality. Nevertheless, he lived a beautiful example and paved the way!
We had a great and busy weekend. It started off on Friday with heading to the Carlsbad Marathon & Half Expo after work. I was in and out in 5 minutes, and was a #BadBlogger because I took photos of nothing! I was too tired from the work day to spend any time walking around the booths and sampling the goodies.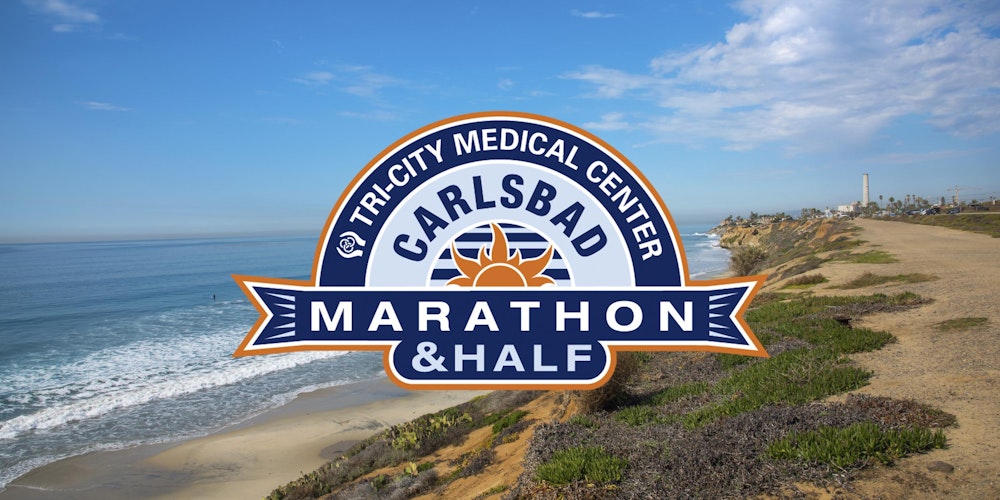 Carlsbad is at the very northern end of San Diego County, and it's a bit of a hike from where we live, so I inevitably sat in some of that notorious southern california traffic on the 5 on the way home. I made the most of it and passed the time by calling my mom + nana and caught up on life with two of my favorite ladies.
Chad and I were both pretty exhausted from the work week, so we opted for some dinner from our favorite cuban food restaurant + reruns of the Office. I didn't take a picture but here's a fun and bright smoothie bowl that i made the night before.
On Saturday morning, I worked a few hours at the gym and then it was time to head to the local Philly bar to cheer on our Eagles as they took on the Falcons.
California Tap Room is a great bar in North Park, San Diego's hippest neighborhood. It was started by a guy from West Chester, PA and specializes in soft pretzels, a philly classic! We watched the game with one of Chad's coworkers and one of my old coworkers from the Invisible Children days, and he also happens to be from Philly. We met a lot of people from the Philly area that moved to San Diego for the weather, just like us.
The Eagles pulled off the win and I literally shed a tear (or twelve) because I love them so much and it was so good to be surrounded by our people. It's rare that I get homesick, but it usually happens during an Eagles game. I grew up going to a lot of Eagles games with my dad, training camp every summer, and that environment and this team just feels like home to me. I am so excited that we are contenders for the Super Bowl and just love this time of year. On to playing the Vikings in the NFC Championship this Saturday!
We were up bright and early Sunday morning for the Carlsbad Half Marathon. I told Chad that he didn't have to come since it is a local race, and I could drive myself, but he insisted on waking up early with me and playing his normal role of chauffer, coach, photographer, and professional stuff-holder. I am so thankful for his support of my running!
We were off at 7:45 a.m…a fairly late start as far as races go! It was hot hot hot by time we got out there.
It was a hot day with ocean views and rolling hills – way more hills than I anticipated! I loved running in the sun by the ocean and 13.1 miles later, pulled off a 1:59:50 watch time and 2:00:36 chip time, a PR for me. According to the chip, you could say I missed my goal by 36 seconds. But you could also say that I had a BLAST running this race too, enjoyed the Pacific scenery, and felt God's presence which is such a gift on the run — and is what really matters at the end of the day.
I counted and this was my 9th half marathon! I grew up running cross country and track in middle and high school. My first half marathon was in September 2013 after I was motivated to run by the tragic events that happened at the Boston Marathon that year, and, well…9 halves and 2 fulls later…it's safe to say that I love to run!
Fun story about that first half: Chad and I were just friends for about four months at first. I thought he was super cute the moment I met him but also thought he was too old for me. 🙂 He didn't think of me beyond a friend either. Then that September, I ran the Philly Rock N' Roll Half Marathon with my mom and promptly went to the Eagles 1 p.m. game with my dad (against the San Diego Chargers, of all cities!) after crossing the finish line. I posted about both on Facebook and Chad saw the photos, and apparently that combination of running + football is what made him see me a little differently than as just a friend. 😉 He asked me on a date a few days later, we watched a lot of Eagles games together and ran a lot that Fall, and the rest is history. And now we're married and live in San Diego and I still spend my weekends watching football and running miles. 🙂 I love the way God works, don't you?
Chad used to be a runner but is more into Crossfit these days, which is fine by me! Though, I am dying for him to run a marathon with me. He says that if I break his 1:47 half marathon PR, he'll run a full. So i've got some work to do! 🙂
Since Chad's been doing this whole awesome supportive running husband thing for a few years now, he's gotten pretty good at making the most of all of the free swag after races. I'm so proud! Rx Bars are his favorite and they go for like $2.29 a piece in stores! He should get a medal just for his food hauling abilities.
We celebrated and refueled at Draft Republic in Carlsbad with a gift card from our dear friends – thanks Matt and Gwen! It was delicious and a really fun atmosphere to watch football (hellllllo, 150 screen inch TV). We couldn't believe the Jaguars vs. Steelers!
And then we went home and took the world's longest nap. I think one of my favorite things about race day is the marathon-length nap I take afterwards in the late afternoon sun. There's nothing better than the feeling of lactic acid buildup in your legs and the comfort of your own bed. 😉
Later that night we went with two of our friends to see one of our favorite comedians/speakers, Michael Jr. He is hysterical and yet meaningful, and always makes me cry!
On our day off, I enjoyed a walk by the water with my friend/coworker/soul sister Bonnie and her sweet baby girl. I brought my (furry) baby along, too!
We also met up with Ali and her dog Harley (Chase's girlfriend) later in the day for…you guessed it…more walking by the water! It never gets old. 🙂
And, while the day off held a lot of fun things, it also held a healthy dose of real life, too — like scrubbing toilets, laundry, and grocery shopping. Here's a glimpse at some of our haul! And yes, that's steak and chicken, and eggs and yogurt — I may not eat animals, but I do love my husband enough to still cook his favorites. 🙂 We make it work!
Were you off of work for Martin Luther King Jr. day?
Did you race this weekend? Where? How far? How did you do?

Do you have different dietary preferences in your family?
Have a great week!