Happy Saturday, friends! I hope you are enjoying this beautiful weekend and thinking about some goals and intentions to set for the week ahead.
One of your goals might be to workout every day this week. Did you know the American Council on Exercise (ACE) recommends that we sweat for a minimum of 60 minutes per day?
"According to available research, an hour of physical activity appears to be necessary for optimal health. With 60 minutes of exercise a day, you can maintain health and reduce the risk of heart disease and cancer. Consumers need to hear this message as often and as consistently as possible in light of the epidemic of obesity among adults and children." – Dr. Cedric Bryant, chief exercise physiologist for the American Council on Exercise. 
But, 60 minutes of moving can seem like an impossibly high bar to some of us if we are working full-time, keeping up with kids/family, social commitments, and other responsibilities. I strive to meet this bench mark each day and usually between teaching classes and marathon training, it's very doable. However, there are some crazy days (I'm sure you can relate!) where I won't have time to make it work and the only way to get in a workout is to fire up YouTube and get it done in my living room, in the wee early morning or late, late night hours after work.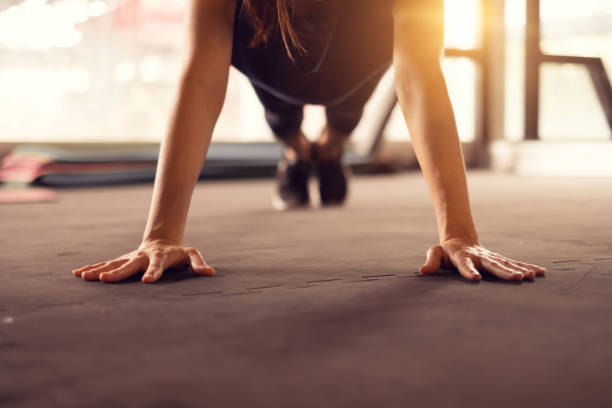 Whatever your schedule looks like, you can get creative and make it a priority to find 60 minutes in your day to move, too. It's important to remember that these 60 minutes do not have to be consecutive – so you can break it up with a 30 minute video, and 3 10-minute walks, for example. Just get creative and make it work for you!
To get you started, I rounded up 12 of my favorite free, at-home workouts that you can follow along with right at home. Enjoy!
20 Minute Barre (read my interview with Lindsey here!)